Petvisor Receives Strategic Investment from the Apax Digital Funds, Accelerating Innovation and Market Leadership Position in the Pet Care Industry
November 14, 2023, San Diego, CA — Petvisor, a best-in-class veterinary and pet services business management and client engagement software platform, announced more than $100 million in new investment led by the Apax Digital Funds, with participation from existing investors Frontier Growth, PeakSpan Capital, and Petvisor's management team. As part of the transaction, Apax Digital's Mia Hegazy and Dave Evans will join the Petvisor Board of Directors.
This new funding comes at a time when pet ownership in the United States continues to skyrocket, with 66% of U.S. households (86.9 million homes) now owning a pet in 2023. In an age of increasing pet parent demand and pet service provider staffing challenges, Petvisor's integrated suite of branded solutions empowers over 10,000 veterinary clinics and 400 grooming facilities with the tools they need to engage their pet parent customers, streamline their operations, grow their businesses, and ultimately recapture time in their day to focus on what they love most – improving the health and wellness of pets.
This new partnership propels Petvisor into its next growth phase, focusing on enhancing pet care through advanced, mobile-enabled solutions and industry-leading, compassionate customer support services. Together with the Apax Digital Funds and Frontier Growth, Petvisor will accelerate its R&D investments to bring even more product enhancements to customers. Alongside these product innovation efforts, the funding will further support strategic acquisition opportunities to complement Petvisor's already comprehensive software platform.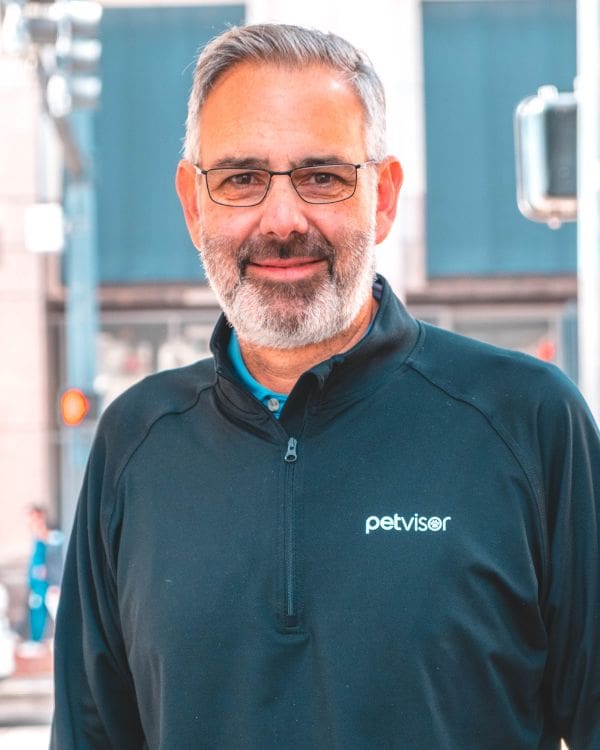 "Apax Digital's backing speaks volumes about what we have accomplished thus far," says Petvisor CEO Tim Callahan. "We started as a single software tool to make communication and pet health compliance easy for one-clinic practices, and we have grown into a suite of solutions covering the total patient engagement needs of pet healthcare and services providers – with the ability to service any multi-location provider. Now, with help from Apax Digital and Apax's renowned operating team, we will accelerate our growth and fulfill our long-term vision of building a fully equipped platform that both enhances and extends the lives of pets around the globe."
"We believe in Petvisor's mission to transform pet care through innovative technology," stated Mia Hegazy, Principal of Apax Digital. "Having deeply explored the vet software ecosystem, we were impressed by Petvisor's commitment to improving the veterinarian-client relationship through integrated, best-of-breed solutions, and our market research confirmed that Petvisor's technological offering is the definitive leader in the space. Petvisor makes life easier and better for thousands of vet clinics and groomers, as well as millions of pet parents, and we are excited to build on the Petvisor platform to expand its reach, scale, and impact."
"Since Frontier's initial investment in 2021, Petvisor has scaled revenue and clients by more than 3x through strong organic growth as well as assembling an integrated platform of industry-leading solutions in PetDesk, Vetstoria, Kontak, WhiskerCloud, and Groomer.io," said Dave Pandullo, Principal at Frontier Growth and Petvisor Board Member. "We have tremendous confidence in Petvisor's team and innovative product offerings, and we're excited to partner with the Apax Digital Funds to fuel the next chapter of growth and success at Petvisor."